English speaker?
Are you an expat or just visiting our beautiful city?Would you like to learn more about wine?
Don't miss the possibility of enjoying a wine tasting in Madrid;

We offer a unique wine tasting service that can take place directly at your place or in a restaurant in Madrid. In English, of course 🙂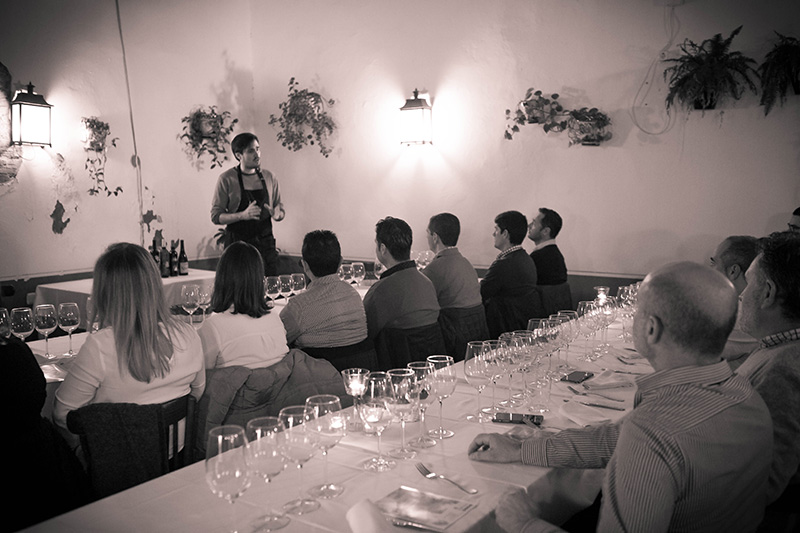 You don't have to worry about anything if you decide to host the tasting at your place or hotel, I will bring and take care of the wine and the glasses.
Blind tasting is a possibility!
And remember that a wine tasting can be a funny game to enjoy during a birthday, bachelor or bachelorette party etc.
Here are some of the tastings we offer:
An introduction to regular wines: I'll tell you how to do a tasting of different kinds of wines and I will give you tips and tricks that will help you start a career as a wine lover 😉
Discover spanish wines through a journey around most well known spanisg wine areas.
Luxury spanish wines. Finest spanish wines at your feet.
The fabulous world of Sherry (Jerez) and Montilla wines. I will show you why Sherry and Montilla wines are so special and unique and how to appreciate them in a better way.
Discover Cava, the great spanish sparkling wine. We can even make a Champagne vs Cava tasting.
For every wine tasting we can offer a unique food pairing. Just tell me what you want and we will find a way to make it happen.
There is plenty of other options and we'd be happy to offer more depending on your preferences.


Phone: